The agri-food sector, an industry with high requirements
We want to bring our culinary knowledge to our customers and offer them new products matching the market trends.
International development
We want to increase our turnover to European countries.
We want to continue our commitment to ensure a level of food safety that meets the expectations of our customers and consumers.
The French word PROGRES synthesises our desire and our corporate strategy to move forward.
Our Quality Policy is declined through the seven letters of this keyword.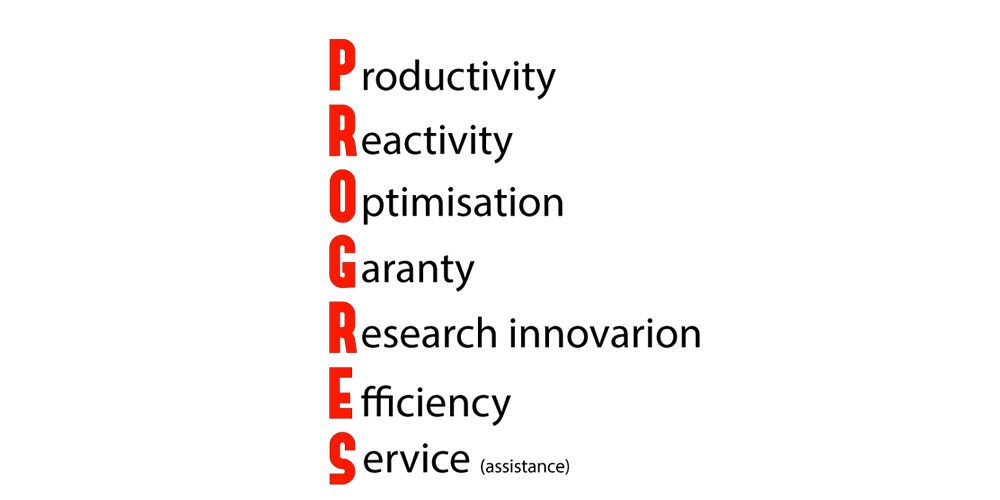 Passionate about gastronomy, I started my career as a cook and I worked with renowned chefs. When my father died in 1991, I decided to take over the family business with my sister Béatrice. At 31, I am CEO of a company which have a real know-how and a solid team on which I can rely. With my culinary experience, I develop the range of cooked products and especially meatballs by providing the cooking look to industry. The company progressively evolves from a cutting workshop to a intermediary ready-to-use food processing manufacture for industrials, known for its reliability, know-how and responsiveness. Progressive automation allows the company to meet market expectations. Vegetarian products are now part of our range. They combine technicality, precision and cuisine and give us complementary know-how. In 2018, the cutting plant is finally stopped while Varachaux celebrates its 50th anniversary. The spirit of entrepreneurship, solidarity and respect associated with a motivated and rejuvenated team are the values on which I can rely.
I joined the company as quality manager in 1990, at a time when this function was rare in cutting plants and slaughterhouses. Aware of the importance of controlling the upstream chain, I established specifications linked to the raw materials we bought. A monitoring system, including verification of the composition of frozen raw meat and traceability with certificates specifying the origins of the meat, allowed us to answer quickly during the first mad cow crisis in 1996, and all subsequent crises related to food industry. I supported the company in its development and we are one of the first companies ISO 9001 certified. I went to the United States for 2 years and then I came back to Varachaux as R & D Manager with a fresh eye. The development of the meatballs range and baked grounded meat was a period rich in new products and processes. Varachaux is an SME in perpetual evolution. Improvement or development projects are numerous. Each employee contributes to the building and the energy, willingness and autonomy of everyone in their tasks allows the company to evolve. Today, as factory manager, I want to continue to advance both techniques and people to enable Varachaux to adapt to new trends and to remain the main partner of our customers. The vegetarian trend is there. Varachaux must become the leader in qualitative, tasteful and innovative PAI products.