Organic vegetarian products : when two trends meet
Today, 69% of consumers are interested in the impact of their diet on their health.
In recent years vegetarian products have a more natural, healthy and sustainable image.
All these reasons push the French to consume it more or less occasionally. Varachaux, offers varied and gourmet vegetarian recipes to delight everyone's taste buds.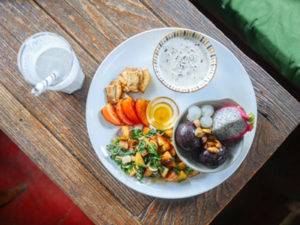 The consumption of organic products is also growing. Today, the share of these products represents 4.4% of the general consumption of food products. More than a fashion, it's a real change.
The French are not only more likely to eat organic, but they also do it more frequently. More than 9 out of 10 French people have consumed at least one organic product in 2017 and they are 16% to do it daily. 26% of French people also intend to consume more in the future.
So what is more logical than seeing the first products both vegetarian and organic? The Varachaux R&D team is working on the subject and already offers several balls recipes or other tastier shapes than the others.
This trend offers solid prospects for the future, so do not hesitate to contact us to develop your customized products together.