Faced to the recent consumer enthusiasm for plants, Varachaux has opened its field of possibilities by taking the step on this segment rich in flavors and potential.
Focusing on pleasure and playfulness, our tasting box invites you to discover the diversity of shapes on our vegetarian samples.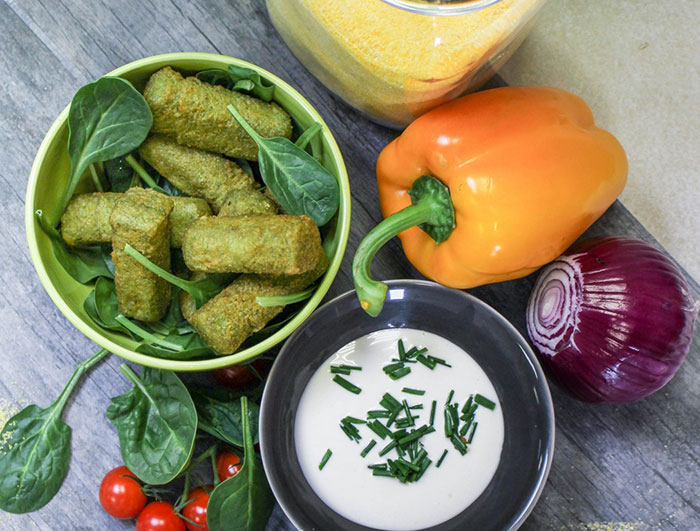 Indeed, we are able to develop for you several original shapes for quick pre-dinners, for example: sticks, sausages, medallions or balls… as many innovations that you can preview in our box.
Based on legumes, with or without inclusions of vegetables, cereals and aromatization, the combinations are gourmet and infinite! All our products are frozen IQF.
We attach importance to the implementation in your final dishes. That's why we can customize the format of our products according to your needs (diameter of the medallions, the size of balls (4 to 20g)) In this tailor-made approach, we are able to adapt to your requirements concerning the geographical origin of the raw materials as well as to guarantee the absence of this or that allergen.